Filichia Features: A Whole New Aladdin JR.?
Filichia Features: A Whole New Aladdin JR.?
So why have Broadway Junior Musicals done so well in the past 20 years?
I'll give what I believe to be the series' most attractive feature.
Kids strive to appear grown-up, so they're not excited by musicals that seem "babyish." A musical that has been A Great Big Broadway Show is far more appealing than one that hasn't made The Big Time. So young 'uns won't be as enthusiastic about The Antelope Who Loved Cantaloupe as they would Aladdin – even if it's only an hour-long distillation.
Aladdin JR. is based, of course, on the 1992 Disney animated film which awarded Alan Menken his fifth and sixth Oscars: Best Original Score and Best Song ("A Whole New World") for which Tim Rice wrote lyrics.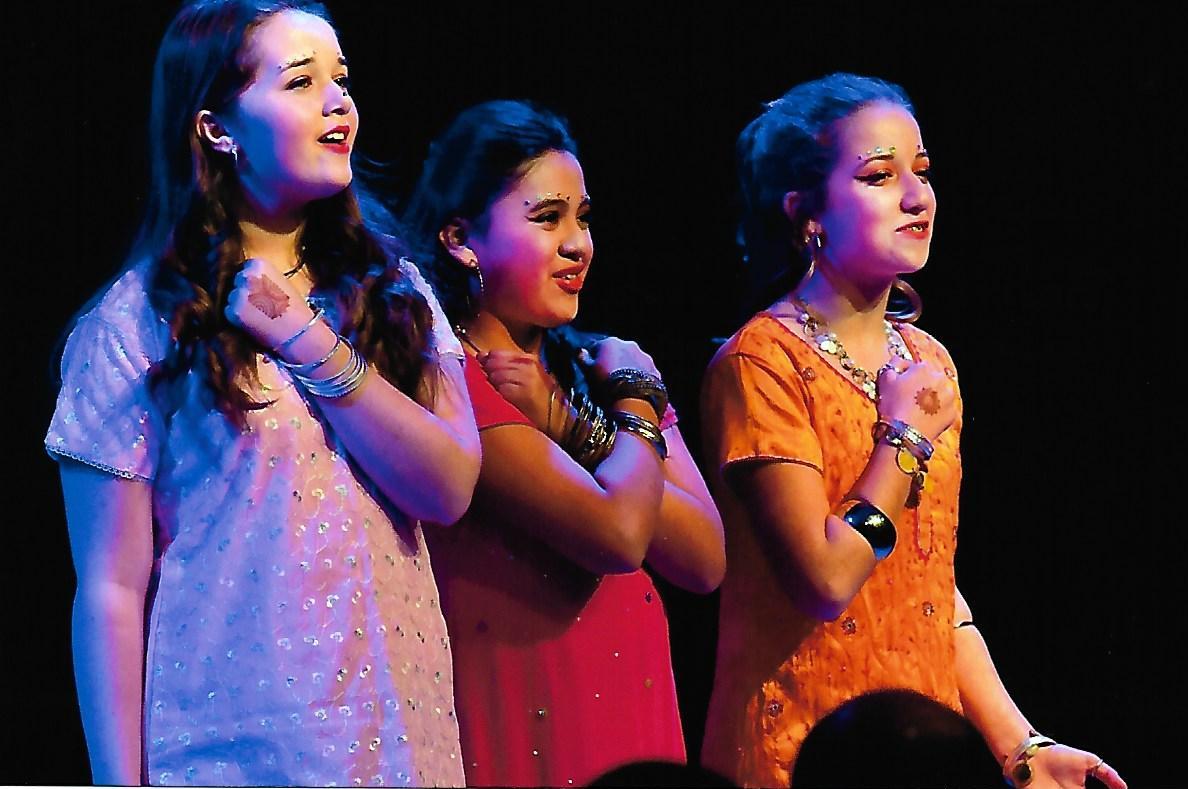 For years, Music Theatre International has been offering three film-inspired Aladdin adaptations. The full-length version is a dual-language edition that makes Spanish and English part of the plot; the royals speak one language and the commoners the other.
Aladdin JR. is an hour-long and Aladdin KIDS, for the even-younger set, is half that length.
After those three entered the catalogue, Aladdin became a Broadway musical. Since 2014, it's inhabited the New Amsterdam Theatre, which already makes it the 64th longest-running Broadway musical and one that's sure to go substantially higher.
Because most Broadway musicals conform to a two-and-a-half hour length -- and the film runs 60 fewer minutes – Menken and new bookwriter-lyricist Chad Beguelin decided to add four songs and reinsert one, "High Adventure," that had been dropped. That it's been included is a nice gesture, too, for it was written by original bookwriter-lyricist Howard Ashman, who started work on the film but died much too young.
Now many of the kids who've caught the show on Broadway or have at least listened to the original cast album may be surprised when they audition for Aladdin JR. Where are Princess Jasmine's plaintive song "These Palace Walls," the snazzy "Babkak, Omar, Aladdin, Kassim" and the joyous "High Adventure" that they heard on 42nd Street or their headphones?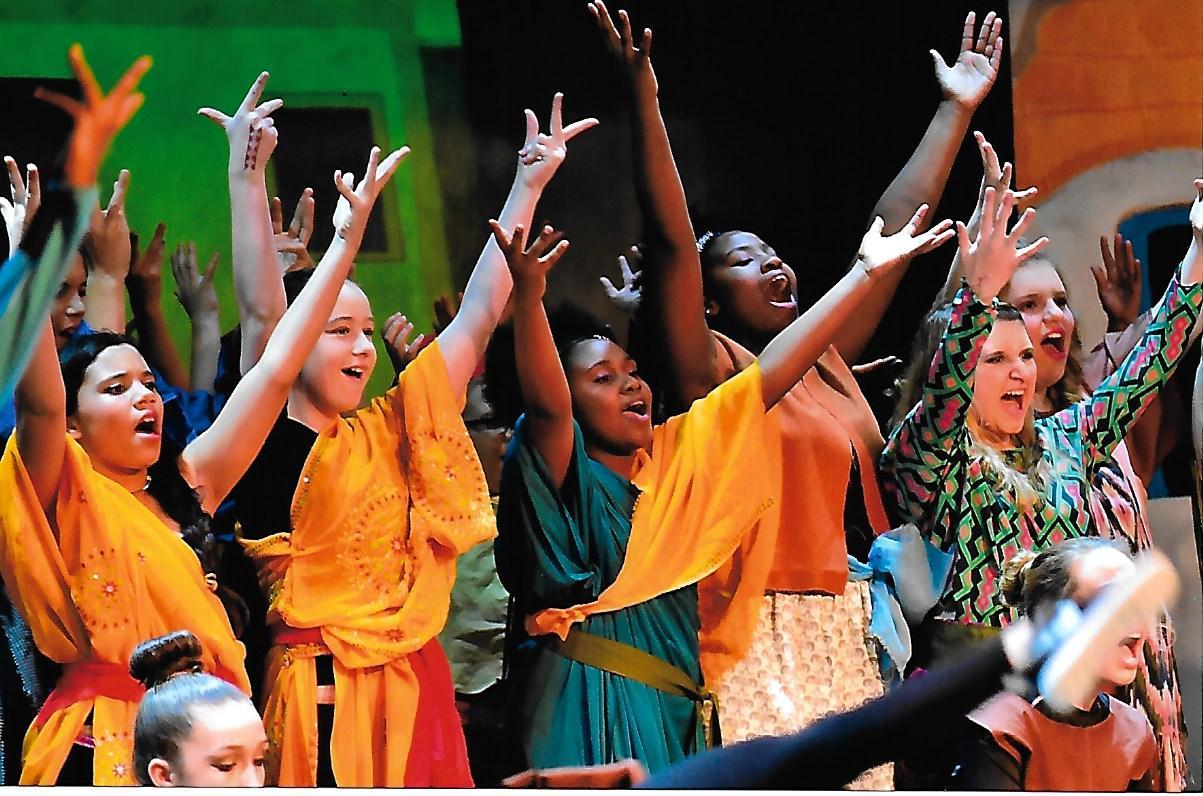 They may encounter them in ensuing months or years. Disney and Music Theatre International are examining the possibility of a new Aladdin JR. with these songs added and a book that reflects Beguelin's contributions.
Earlier this month, Spencer Lau, a music teacher at the Woodruff School in Bridgeton, New Jersey, was entrusted to do a pilot program with his 11-to-15 year-olds. And with Lau piloting, the show took off as assuredly as Aladdin's magic carpet.
Hey, what about that device on which Aladdin gives Jasmine a ride? A rug on a raised platform on rollers sufficed while two earnest techies took it out for a spin around the stage.
Fine, but what about the thorniest issue? Aladdin is established as – let's face it – a thief. Ahmad Ross sharply conveyed that life-or-death starvation was the sole cause. True, two wrongs don't make a right, so the authors wisely have Aladdin give up what he stole to people he viewed as even less fortunate than he.
If the thievery doesn't sound particularly Disney, the other messages do. "Don't you know it's not right to bully?" joined Princess Jasmine's observations that "It's what's inside a person that counts" and "Why do some people get to live in such splendor while others don't?" Emily Wilchensky was able to make the former sound tender and the latter pained without didacticism. The young actress' need to leave the castle to be on her own certainly resonated with the tweens in the audience – especially those who had recently been grounded by their parents.
Atira Myrie was a dream of a Genie. Her side-of-the-mouth delivery when chummily calling Our Hero "Al" was great fun. What joy she showed in "Friend Like Me" (the song that cemented James Monroe Iglehart's Tony), which was backed up with two terrific tappers, three impressive gymnasts and countless pieces of confetti.
Iago was not a parrot as he was in the animated film, so Dana Horsman was able to make the character speak more eloquently. As for the climactic fight between Our Hero and the Bad Guys, Lau wisely staged it in slow-motion. Such an approach is always fun for an audience and keeps any sword-wielding kid from getting hurt. And we certainly wouldn't want Aladdin's pals to be injured, for Bryan Howard, Korrine Maurer and Brooklyn Richmond had the panache of Broadway pros.
So while this new Aladdin JR. hasn't yet been green-lit for productions, it does look as if it's well on its way. To borrow a phrase from a very different Broadway musical: "Something's coming; something good."
You may e-mail Peter at pfilichia@aol.com. Check out his weekly column each Monday at www.broadwayselect.com and Tuesday at www.masterworksbroadway.com. His book, The Great Parade: Broadway's Astonishing, Never-To-Be Forgotten 1963-1964 Season is now available at www.amazon.com.