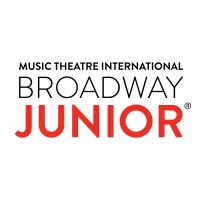 Broadway Junior
Kid-sized versions of the world's best musicals.
ShowKit
Our ShowKit has everything you need to produce your Broadway Junior musical
Every Broadway Junior musical comes with our ShowKit of helpful materials and resources, all of which are for you and your students to keep. Our ShowKit is the best theatre educational tool in the country, so even if this is your first musical, with the ShowKit you're sure to succeed!
Take a peek inside a Director's Guide!
Loaded with insightful tips and suggestions on everything from casting to costumes, sets, props, and more!

What's in The ShowKit?

The ShowKit Includes:

Director's Guide
- Tips and suggestions on casting, rehearsals, directing, choreography, costumes, sets, props, lighting and more
- Curriculum Connections featuring educational activities and lesson plans tied to the show

Actor Scripts
- 30 customisable scripts for all you Broadway Junior stars to keep!

Guide Vocals and Accompaniment Tracks
- Now digitally delivered!
- Professionally produced with a full orchestra of live musicians
- Great keys for young singers
- Guide-vocal tracks allow students to "sing-along" – learning the music is easy and fun
- Fully orchestrated accompaniment-only tracks, excellent for live performances, good tempos, and easy-to-follow cues

Piano/Vocal Score
- Complete scores for the director and rehearsal/performance pianist
- Complete piano/vocal score with script cues
- Transposed into age-appropriate keys
- Easy-to-read format

Choreography Videos
-Now downloadable so you can share the link with your entire cast!
-Instructional choreographic videos with renowned choreographers

30 Family Matters Books
- Guides parents through the theatrical process
- Provides positive ways parents can help the success of the show without stepping on teacher's/director's toes
- Great to send home with every student

Media and Downloadable Resources
- Includes helpful files, audition sides, and editable forms

ShowKit Pricing:
- 30-minute KIDS shows range from £395 to £450
- 60-minute JR. titles range from £495 to £550

Digital Delivery Update

You'll now receive digital access to many of the ShowKit components you know and love. Look forward to easily distributing these crucial components to your cast and creative team:

- Performance Accompaniment Tracks and Guide Vocal Tracks (Formerly Accompaniment CD & Rehearsal CD, respectively) will now be delivered together as a digital download and easily shared with your entire team, cast, and crew.
- Choreography Videos (formerly the Choreography DVD) will be available to download. Now not only your choreographer but the entire cast will have access to fantastic step-by-step instruction for every Broadway Junior title!
- Downloadable Resources (formerly the Resources (or Media) Disc), including Audition Materials, a customisable press release, programme and other helpful templates, and more can all be accessed with a click of a button.

(Please note: In addition to digitally delivered materials, some ShowKit's will still include hardcopies while supplies last.)