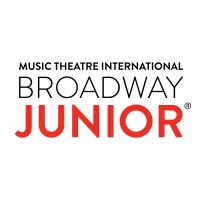 Broadway Junior
Kid-sized versions of the world's best musicals.
Get Started
Licensing your Broadway Junior
™

Musical

Everything you need to know about licensing your Broadway Junior™ musical, is laid out below in the 3 easy steps.  The first thing you'll need to do is select your show. If you can't decide, don't worry, we can provide copies of up to four shows for you to peruse prior to licensing.

Should you have any questions along the way, please don't hesitate to contact us directly or check out our Help section with Questions and Answers provided by the theatre community, as well as FAQs from MTI staff.
 

Step 1: Select Your Musical

Whether you're looking for a Broadway Junior™ show based on a recent hit from Broadway, a timeless classic, a beloved Disney tuner or something based on an award-winning book, we have something for everyone.

First Picks for First Timers

Shows with the First Pick distinction are musicals that have proven easy to produce, no matter the size or experience of your group. We've selected a few KIDS musicals as well as some JR shows that are great choices for beginners.

Read a Copy of the Script Before You Decide

Not sure what show you'd like to perform? Order a perusal copy of a script so you can read the libretto to see if it's right for your group. Read up to four musicals to help you make the best decision. We strongly recommend you read the script before you book a show, even if you think you know a title. Only you know what material is appropriate for your school or youth group.

Step 2: Complete Your Application

After you have selected your Broadway Junior™ musical you'll need to complete the online application form. You'll be asked to provide us with your contact details, anticipated performance dates, your theatre's contact info and seating capacity, as well as your intended ticket prices.  At the end of the form you'll agree to the terms and conditions and be required to enter debit/credit card details.

Step 3: Your Performance Agreement & ShowKit®

Once we've received your application and payment we'll need to approve your application. For some shows we're able to do this almost immediately but for others it can take up to 10 working days. Once your application has been approved you'll receive an email confirmation containing your Performance Agreement and we'll despatch your ShowKit®. All being well this should be with you within 2-3 working days.

Your Materials

Your ShowKit® of materials is yours to keep!  If you need to order additional scripts, scores, etc., you can do so at any time.  

Additional Help

If you have any questions during the licensing process, we encourage you to call us. We are here to help. 020 7580 2827 or shows@mtishows.co.uk)