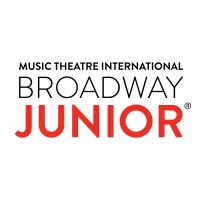 Broadway Junior
Kid-sized versions of the world's best musicals.
Broadway Junior Downloads
Free Songs!
Download and listen to a song from each and every Broadway Junior™ musical.
Download all the KIDS songs! | Download all the JR songs!
Listen Now
"A Whole New World" - Disney's Aladdin JR.

"Zip-A-Dee-Doo-Dah" - Disney's Alice in Wonderland JR.

"It's the Hard Knock Life" - Annie JR.

"Be Our Guest" - Disney's Beauty And The Beast JR.

"Ziggy" - Dear Edwina JR.

"My Friend the Doctor" - Doctor Doolittle JR.

"Happy All The Time" - Elf the Musical JR.

"The She Goes!/Fame" - Fame JR.

"If I Were a Rich Man" - Fiddler on the Roof JR.

"Look to the Rainbow" - Finian's Rainbow JR.

"Bushel and a Peck" - Guys and Dolls JR.

"You Can't Stop the Beat (Part 1)" - Hairspray JR.

"We're All in This Together" - Disney's High School Musical JR.

"Different" - Honk! JR.

"Children Will Listen" - Into the Woods JR.

"Bend and Snap" - Legally Blonde JR.

"Under the Sea" - Disney's The Little Mermaid JR.

"I Like To Move It" - Madagascar JR.

"Stop Thief!" - Magic Tree House: A Ghost Tale for Mr. Dickens

"A Girl Worth Fighting For" - Disney's Mulan JR.

"The Wells Fargo Wagon" - The Music Man JR.

"Toys" - My Son Pinocchio JR.

"Mama Will Provide" - Once On This Island JR.

"You Can Fly/Fly to Your Heart (Part 2)" - Disney's Peter Pan JR.

"With Cat-Like Tread" - The Pirates of Penzance JR.

"Interjections" - Schoolhouse Rock Live! JR.

"Oh, the Thinks You Can Think" - Seussical JR.

"Singin' in the Rain" - Singin' in the Rain JR.
"Gimme Gimme" - Thoroughly Modern Millie JR.

"Friend Like Me" - Disney's Aladdin KIDS
"You're Never Fully Dressed Without a Smile" - Annie KIDS

"Scales and Arpeggios" - Disney's The Aristocrats KIDS

"The Work Song (Reprise)" - Disney's Cinderella KIDS

"Friend or Foe (Part Two)" - Magic Tree House: Dinosaurs Before Dark KIDS

"The Bare Necessitites" - Disney's The Jungle Book KIDS

"Seventy-Six Trombones" - The Music Man KIDS

"Alone in the Universe" - Seussical KIDS

"Once Upon a Dream" - Disney's Sleeping Beauty KIDS

"Winnie the Pooh" - Disney's Winnie the Pooh KIDS

"A Year with Frog and Toad (Opening)" - A Year With Frog and Toad KIDS