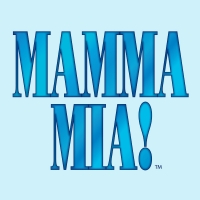 ABBA's hits tell the hilarious story of a teen's search for her birth father on a Greek island paradise.
Full Synopsis
Act One
On a small Greek island, we meet Sophie as she sends off three envelopes in the mail ("Overture/Prologue"). She announces the names of the men they're addressed to - Sam Carmichael, Bill Austin, Harry Bright. Lisa and Ali, Sophie's friends, arrive and reveal that Sophie's wedding is tomorrow. Sophie confesses to them that she's invited her father to the wedding…or at least the three men who could possibly be her father. After going through her mother's diary from the year she got pregnant ("Honey, Honey"), Sophie has determined that Sam, Bill, and Harry are the candidates to walk her down the aisle.
Donna, Sophie's mother, greets her lifelong friends Tanya and Rosie, who have just showed up for the wedding. The trio used to perform as the group Donna and The Dynamos. Running the Taverna, an inn on the island, Donna laments constantly working ("Money, Money, Money").
Sam, Harry, and Bill arrive at the Taverna. Sophie greets them, shocked to see them all there. Spotting his old guitar, Harry begins to strum a tune and Sophie joins him ("Thank You For The Music"). Sophie admits to them that she was the one who sent the invitations. Sam is clearly distressed by this. Just as Sophie is about to take them to their rooms, Donna comes out and sees them all there. Once she sees Sam, she is overcome with mixed emotions ("Mamma Mia").
Rosie and Tanya try to console Donna ("Chiquitita"). Donna tells them that although she always told them that Sam was Sophie's father, she wasn't really sure. She also tells them that Sam and the two other men who might be the father are at the Taverna. Rosie and Tanya rouse Donna's spirits, telling her that the Donna who used to be the life of the party is still inside her ("Dancing Queen").
Sophie asks Sky, her fiancé, to promise her he will never leave her like her father left Donna. Sky promises his constant love to her ("Lay All Your Love On Me") before Eddie and other friends lead him off for his stag night.
At Sophie's "hen night" (bachelorette party), Donna, Tanya, and Rosie perform in their old costumes as Donna and The Dynamos ("Super Trouper"). Sam, Bill, and Harry show up, and Sophie lets them join the fun ("Gimme, Gimme, Gimme"). Sophie gets a moment alone with Sam, who asks her why she's invited him to the wedding. Sophie, unable to tell him the truth, dances with Harry and tells him she does not know who her dad is. Before he can respond, Harry is whisked away by dancers. Bill gets to dance with Sophie, who tells him that his great-aunt Sophia was the one who left Donna the money for the Taverna in her will. Once Bill learns how old Sophie is, he has an epiphany, but Sophie is taken away by the party dancers before either can say anything else.
Bill and Sophie have another moment alone. Bill tells Sophie to come clean to Donna about trying to find her father. Sophie tells him she's tired of secrecy ("The Name Of The Game"). She asks him to give her away at the wedding and to let it be a surprise for Donna. Bill agrees.
Sky and his stag party return and join Sophie's bachelorette festivities ("Voulez Vous"). Sam takes Sophie aside and declares that he will give her away, clearly convinced he's her father. Before Sophie can object, they are swept up in the dancing. Harry then takes Sophie aside and claims that he will be the one to give her away. Overwhelmed, Sophie breaks away from the dance in a state of shock.
Act Two
After the "Entr'acte" plays, the curtain comes up on Sophie having a nightmare about her anxiety over her three prospective fathers and wakes up in distress ("Under Attack").
Donna thinks Sophie is upset because she secretly wants to call the wedding off. Sophie fires back that she would never want to raise a child without a father figure and storms off. Donna is left alone, feeling hurt and full of regrets ("One of Us"). Sam approaches Donna, and they look back on how things used to be between them ("SOS").
Pepper, one of Sky's friends, approaches Tanya on the beach and tries to flirt with her. Tanya chides him and tells him off ("Does Your Mother Know?"). Sophie finds Sky and confesses to him about her plan to bring Sam, Bill, and Harry to the wedding. Sky accuses her of using their wedding as a ploy to find her father and walks off. Sophie tries to go after him, but Sam stops her. Sam explains to Sophie that he left Donna to get married and have kids, only to end up divorced and remorseful for settling down too young ("Knowing Me, Knowing You"). Sophie, convinced that her love for Sky is stronger, leaves him to find Sky.
Harry finds Donna and offers her a check to help pay for the wedding. They reminisce about their time together years ago ("Our Last Summer"). Sophie enters with her wedding dress and asks Donna to help her get ready. Donna gets her daughter in her wedding dress, seeing her little girl all grown up ("Slipping Through My Fingers"). Sophie asks Donna to be the one to give her away. After Sophie leaves, Sam comes in and tells Donna he should walk Sophie down the aisle. Donna refuses to hear it and tell him he's done enough to her ("The Winner Takes It All").
Bill comes to Rosie and tells her of his anxiety over marriage and children, having sworn a life of adventure. Seeing a kindred spirit, Rosie woos him ("Take A Chance On Me"). Bill is about to succumb when guests arrive for the wedding.
Donna walks Sophie down the aisle. As the ceremony is about to start, Donna announces that Sophie's father is present but doesn't know which man he is. Sam, Bill, and Harry are bewildered. Harry says he is overjoyed to be one of Sophie's three dads and admits to Donna that he is now in a committed relationship with a man back home. Sophie proposes to Sky that they not get married and instead go see the world. With a priest still present, Sam proposes to Donna, who accepts ("I Do, I Do, I Do"). There ends up being a wedding after all!
The show ends with Sky and Sophie leaving the island to go on a new adventure together ("I Have A Dream").
The company takes their bows along to some audience-rousing hits ("Mamma Mia", "Dancing Queen", "Waterloo").
Show History
Inspiration
Mamma Mia!, with a book by Catherine Johnson and music and lyrics from Benny Andersson and Bjrn Ulvaeus, is a musical based around the music from the band ABBA, of which Andersson and Ulvaeus were both members.  Active between 1972 and 1982, the Swedish pop/dance group is one of the most popular international groups of all time, with hits that spanned the charts of Europe, North America, and Australia.
The musical came to fruition under the idea of theatre producer Judy Craymer.  After seeing the 1983 musical Chess, on which Andersson and Ulvaeus also wrote the music, she asked to sit down with them and talk about future plans.  When she heard their song "The Winner Takes It All," she realized the theatrical potential of the group's pop songs.  Though the composers were initially not enthusiastic about the idea, they commissioned her to go forward with their work.  Craymer then recruited playwright Catherine Johnson to write the book, and took on Phyllida Lloyd as the director of the original London production.
Mamma Mia! premiered on the West End at the Prince Edward Theatre on April 6, 1999.  It has been extremely successful and underwent two different location transfers (to the Prince of Wales Theatre in June 2004 and to the Novello Theatre in September 2012); it continues to play to full houses to this day.  Toronto was the first city to produce the show after premiering in London, with a production that ran from May 22, 2000 to May 22, 2005.
The musical made its debut in the United States at the Orpheum Theatre in San Francisco, California on November 17, 2000.  On February 26, 2001, the production moved to the Shubert Theatre in Los Angeles, and then to the Cadillac Palace Theatre in Chicago on May 13 of the same year.  Mamma Mia! moved further east to open on Broadway at the Winter Garden Theatre on October 18, 2001.  One of the most popular shows on the Great White Way, it is still being performed to this day, though it transferred to the Broadhurst Theatre for performances starting November 2, 2013.
The first North American tour started in Providence, Rhode Island in February 2002, and, like the London and Broadway productions, still runs to this day.  Mamma Mia! premiered in Las Vegas at the Mandelay Bay on February 2003, running until January 2009.  Though the designs are being used for productions in Brazil, the show plans to return in Las Vegas in 2014.
Mamma Mia! has been performed in more than 40 countries across five continents, including:  Arab Emrites, Belgium, Greece, Japan, New Zealand, and South Africa.  The first non-English production started in Hamburg, Germany on November 3, 2002.  Many international tours have run over the past ten years, though the one currently running started in Dublin on September 9, 2004.
Cultural Influence
Mamma Mia! has grossed $2 billion worldwide since premiering in 1999.
Over 54 million people have seen the musical in 40 different countries.
It is said that on any given day, there are at least seven performances of the musical being performed around the world.
The Broadway production is currently the tenth-longest running musical in Broadway history.
Mamma Mia! has brought a renaissance to ABBA's music. Following the London premiere in 1999, the album ABBA Gold topped charts in the United Kingdom for the second time in fifteen years.
The London production of the musical was one of the first times three women (producer Judy Craymer, book writer Catherine Johnson, and director Phyllida Lloyd) collaborated on a creative team. Its immense commercial success has been significant to the image of female creators in musical theatre.
In June 2005, the Las Vegas production played its 1000th performance, becoming the longest-running West End or Broadway musical to ever play in Vegas.
Mamma Mia! has premiered in more cities faster than any musical in history.
Mamma Mia! has been translated into fourteen languages, including:German, Japanese, Spanish, Danish, French, and Chinese.
The show is the first major musical to play concurrently in three German cities, with productions at Hamburg, Stuttgart, and Essen all running in 2007.
The Chinese premiere at the Shanghai Grand Theatre on July 11, 2011 was the first time a contemporary Western musical was presented in Chinese in Shanghai.
A film adaptation of Mamma Mia! was released in July 2008. Featuring much of the creative team from the original London production, it starred Meryl Streep, Amanda Seyfried, and Pierce Brosnan.
Critical Reaction
"Mamma Mia! flies as tuneful as a lark and as smart as a cuckoo. It offers one of those nights when you sit back and let a nutty kind of joy just sweep over you [...] The true hero is British playwright Catherine Johnson, who took all these songs and cobbled a cohesive book around them. Genius." - The New York Post

"A  triumph, passionate and sharp [...] The beauty of Judy Craymer's original idea and the irresistibility of Johnson's book lie in the mutual enrichment between the characters and the Abba songs. Ulvaeus's eloquent lyricism can slide by unnoticed behind Benny Andersson's infectious musical arrangements, but Johnson simply read the songs' words in order to write their innate emotional dramas seamlessly into the narrative songs and story help each other." - The Telegraph

"The show is pleasing as it passes and it certainly features a generous swath of songs that caught the world's fancy during the '70s and '80s." - Theatermania

"The theatrical equivalent of comfort food." - The New York Times

"A certified hit [...] a giddy guilty pleasure." Variety
Drama Desk Award
2002
-
Outstanding Actress in a Muscial,
Nominee
(Louise Pitre)
2002
-
Outstanding Featured Actress in a Musical,
Nominee
(Karen Mason)
2002
-
Outstanding Featured Actress in a Musical,
Nominee
(Judy Kaye)
Outer Critics Circle Award
2002
-
Outstanding Actress in a Musical,
Nominee
(Louise Pitre)
2002
-
Outstanding New Broadway Musical,
Nominee
(Mamma Mia!)
Tony® Award
2002
-
Best Actress in a Muscial,
Nominee
(Louise Pitre)
2002
-
Best Book Of A Musical,
Nominee
(Catherine Johnson)
2002
-
Best Featured Actress in a Musical,
Nominee
(Judy Kaye)
2002
-
Best New Musical,
Nominee
(Mamma Mia!)
2002
-
Best Orchestrations,
Nominee
(Martin Koch, Björn Ulvaeus, and Benny Andersson)
Connect
Billing
Music and Lyrics by

Book by
Requirements
Under the terms and conditions of your organisation's Performance Agreement, the following credits must appear on all advertising (including websites) relating to the production. Credits must be reproduced faithfully in accordance with the following layout. No alterations or deletions can be permitted unless stated below.
Percentages listed indicate required type size in relation to title size.
A.    COMPLETE SHOW BILLING FOR USE WITH FULL PRODUCTION CREDITS. 
You agree to bill the Play, the Authors and producers on the title page of all programs and in all advertising and publicity wherever and whenever the full production credits are given, in the manner set forth in the sample below.  Specifically, the Title and all names shown shall be accorded percentage print sizes as shown in the sample below.
MAMMA MIA! 100%
MUSIC AND LYRICS BY 22.5%
BENNY ANDERSSON 50%
BJÖRN  ULVAEUS 50%
AND SOME SONGS WITH STIG ANDERSON 22.5%
BOOK BY 22.5% CATHERINE JOHNSON 35%
MAMMA MIA! WAS ORIGINALLY PRODUCED IN LONDON
BY JUDY CRAYMER, RICHARD EAST AND BJÖRN ULVAEUS
FOR LITTLESTAR IN ASSOCIATION WITH UNIVERSAL. 22.5
ADDITIONAL MATERIAL
& ARRANGEMENTS 22.5%
MARTIN KOCH 35%
MUSIC PUBLISHED BY UNIVERSAL MUSIC PUBLISHING GROUP AND *
EMI GROVE PARK MUSIC INC. AND EMI WATERFORD MUSIC INC. 22.5
*NOTE: For productions outside of the United States and Canada, this line should read as follows:
MUSIC PUBLISHED BY UNIVERSAL MUSIC PUBLISHING GROUP  22.5
The videotaping or other video or audio recording of this production is strictly prohibited.
Included Materials
| Item | Quantity Included |
| --- | --- |
| KEYBOARD SOUNDS REFERENCE-DIGITAL | 1 |
| KEYBOARD1 - CONDUCTOR SCORE | 1 |
| LIBRETTO/VOCAL BOOK | 30 |
| PIANO VOCAL SCORE | 1 |
Production Resources
Resource
CUSTOMIZABLE SHOW POSTER
CUSTOMIZABLE SHOW POSTERS
HOW DOES THE SHOW GO ON-10/CS
HOW DOES THE SHOW GO ON?
KEYBOARD PATCH SOLUTIONS
KEYBOARDTEK
LOGO PACK
LOGO PACK DIGITAL
LOGO TEES SIX-PACK ADULT LARGE
LOGO TEES SIX-PACK ADULT MEDIUM
LOGO TEES SIX-PACK ADULT SMALL
LOGO TEES SIX-PACK ADULT X-LARGE
LOGO TEES SIX-PACK ADULT XX-LARGE
LOGO TEES SIX-PACK CHILD LARGE
LOGO TEES SIX-PACK CHILD MEDIUM
LOGO TEES SIX-PACK CHILD SMALL
ORCHEXTRA
PERFORMANCE ACCOMPANIMENT RECORDING
PRODUCTIONPRO
REFERENCE RECORDING
REHEARSAL ACCOMPANIMENT RECORDING
SCENIC PROJECTIONS 2.0
SCENIC PROJECTIONS PRO 2.0
SCENIC PROJECTIONS-ANIMATED
SCENIC PROJECTIONS-STILL
STAGE WRITE APPLICATION
TRANSPOSITIONS-ON-DEMAND
VIRTUAL STAGE MANAGER
STANDARD ORCHESTRATION
| Instrumentation | Doubling |
| --- | --- |
| BASS | ELECTRIC BASS |
| DRUMS | DRUM KIT |
| GUITAR | ACOUSTIC GUITAR , ELECTRIC GUITAR |
| GUITAR 2 | ACOUSTIC GUITAR , ELECTRIC GUITAR , 12-STRING ACOUSTIC |
| KEYBOARD 2 | |
| KEYBOARD 3 | |
| KEYBOARD 4 | |
| PERCUSSION | BELL TREE , CABASA , CONGAS , CROTALES , GLOCKENSPIEL , MARK TREE , SHAKER , SLEIGH BELLS , TAMBOURINE , TIMBALES , TIMPANI , XYLOPHONE |